Still Waiting on some trees:
Well let us first say we were hoping to have news about more Avocado, Startfruit, and Peach trees. But it seems Murphy has struck our supplier and the expected delivery today is delayed until next week (we hope).
New Arrivals (plants and trees):
But that doesn't mean there is nothing new.
This week we will be introducing Elderberries, the immune boosting super fruit plants.
We also have a limited number of Red Pakistani Mulberry plants.
And only 2 Persimmon trees available (we are seeing how the market is for these).
Both are varieties of Non-Astringent (sweet even when not fully ripe).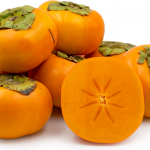 We have Fuyu, which is what we would call a semi dwarf tree, reaching about 15ft tall.
And Hannah Fuyu, which will only reach 10ft, so more of a true dwarf tree.
So you see we are still getting new things in, and hopefully you will find these something you would like to add to your home.
Also new this month, we will also be attending the Harmony Farmers Market every Sunday from 12:00 – 4:00, so if you can't see us on Saturday or Monday, come see us there along with many other vendors.